My take on the biggest stories in sports.
March 27, 2012
How To Link
file:///C:/Users/dlovi1/Desktop/Cake_Again/publish_to_web/index.html
March 5, 2012
Charles Jenkins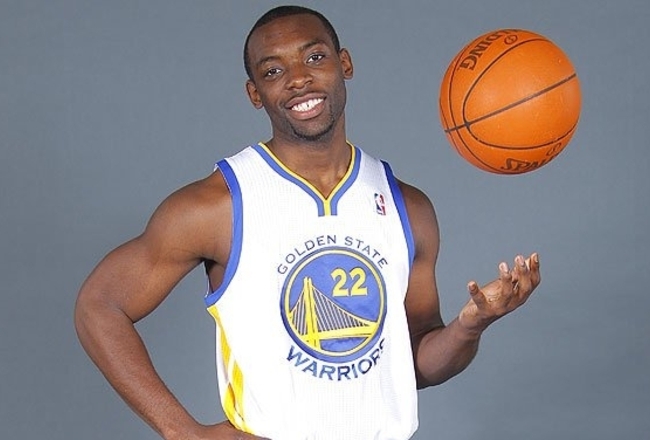 Charles Jenkins has come a long way since his days at Springfield Gardens High School in Queens, New York. He has come a long a way since winning the Colonial Athletic Association's Rookie of the Year award in 2007, his first year at Hofstra. He has come a long way since breaking the all-time scoring record at Hofstra, and winning the Haggerty Award (given to the best player in the New York metropolitan area) three years in a row. He has made it to the big stage, the big dance. He has made it to the NBA. 
Jenkins, drafted by the Golden State Warriors with the 44th overall pick, has struggled so far in his first season. His minutes have been sporadic, and he mostly plays point guard, a position he shied away from in college. A reoccurring injury to Warriors point guard Stephen Curry has given Jenkins more playing time and an opportunity to start. Jenkins has started in half the games he's played in, and his numbers are drastically better when he starts compared to coming off the bench.
Below are his totals so far through 18 games, nine starts and nine games which he came off the bench. 
(Source: nba.com)
March 1, 2012
Reg! Reginald Fairfield!

My favorite Davy Jones moment when he appeared on "Boy Meets World" and reunited with his Monkey pals.
(via itsmcmo)
February 22, 2012
A Day Of Firsts
Today was a day of many firsts. I started my first professional blog (this one in case you were confused). I started my first day at work at my first internship, Rock Edition. I also called a radio station for the very first time.
I called 570 KLAC, one of my favorite radio stations in my hometown of Los Angeles, California. It was hard giving up my beloved hometown sports talk radio when I moved to New York to attend Hofstra University. Luckily with the iHeartRadio application on my iPhone, I was able to stay connected. 
I called The Loose Cannons program, which features Pat O'Brien, Steve Hartman, and Vic "The Brick" Jacobs, to weigh in on the question of the day they had posed at the start of the show.
The Question: Which game is more important to the NBA? The Atlanta Hawks vs The New York Knicks or the Los Angeles Lakers vs The Dallas Mavericks. Not which game is more important to you!
I was pretty nervous and shaky, so I decided to write down what I was going to say so I would be ready if and when the time came. I called the station and was answered right away.
Moderator: "What's your name?"
Me: "Danny"
Moderator: "Ok Danny, what's your take?"
Me (In a semi-shaky voice): "I think the Hawks/Knicks game is more important to the association. The league thrives when the Knicks are doing well, and that was before Jeremy Lin arrived in NYC."
Moderator: "Pretty good Danny. When the Cannons get to you, which they will, say the exact same thing."
Me (Gulping): Ok…
About 45 seconds later I was live on the air with the Cannons, my vocal chords shaking. They asked me the question and I answered, the same way I answered the moderator. I spoke faster then I type. I stuttered and mumbled. I didn't listen to the radio hosts responses. So when they asked me a follow up question, you guessed it, I froze..
Ah, the beauty of live radio. Oh well, at least I finally mustered up the courage to do it.
I think I'm going to do it again..
- Danny